Ready to become the healthiest happiest version of yourself?
Ready to ditch diets, health fads and confusing food rules? Do you desire more energy, better digestion and a strong immune system. Are ready to learn the tools to understand yourself better, what causes your imbalances and how to get back on track?
For those of you experiencing ..........
Trouble getting out of bed in the morning.
Low energy
Digestive issues
Trouble sleeping
No motivation and feeling like you are just getting by
Poor eating habits
Over-scheduled and overwhelmed
Lack of purpose
Lack of connection
Your in the right place!
I offer self-paced and live group coaching courses that are results-driven. You will learn Ayurveda, gain tools to create habits that support your wellbeing, reduce stress and create the lasting change you desire.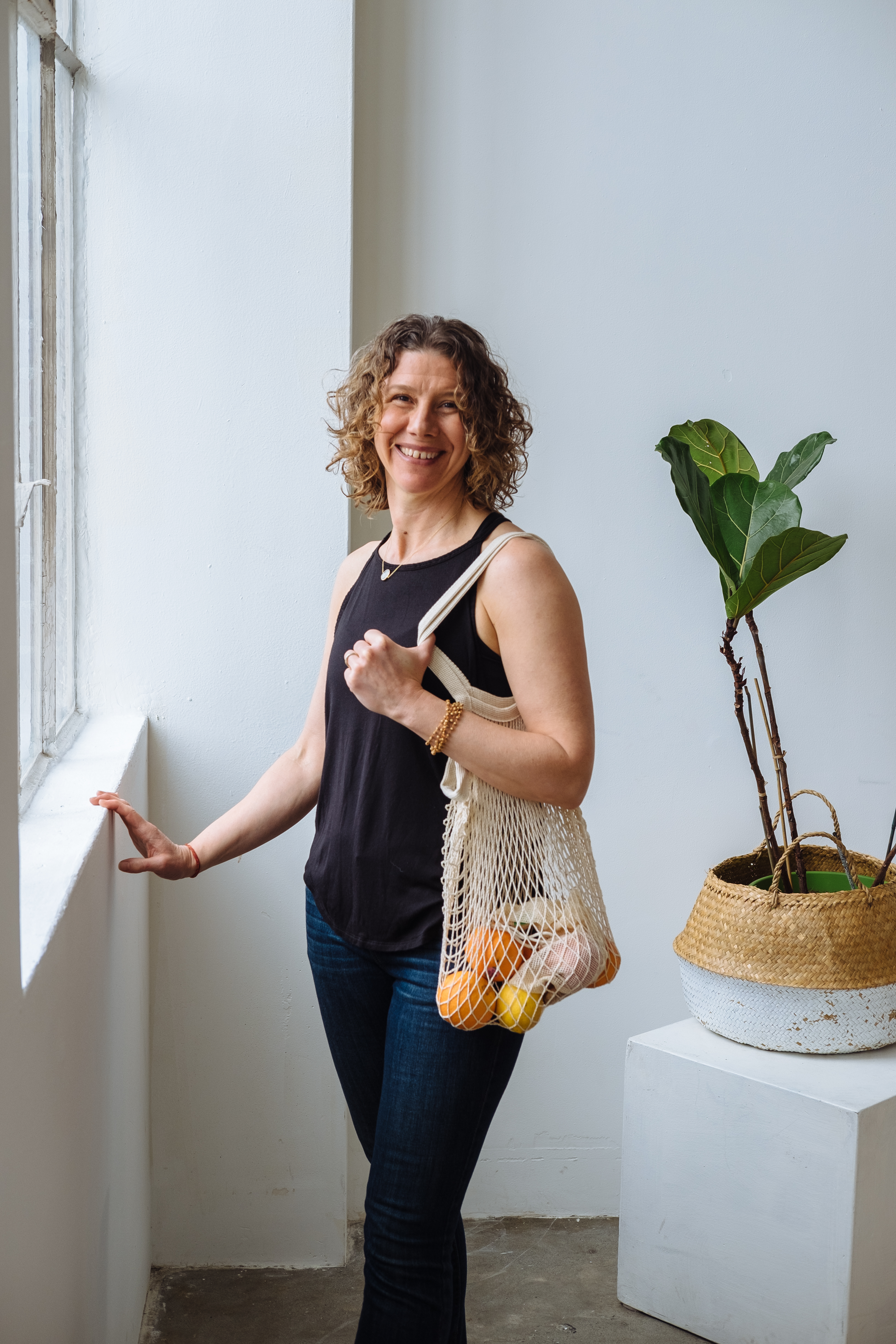 I am so glad you are here. I'm an Ayurvedic Wellness Counselor, wellness educator and yoga teacher and I'll be your guide on this journey into creating whole health. I teach busy people simple and holistic ways to live vibrant, energetic and joyful lives.
Before I discovered Ayurveda, I was overwhelmed by our modern lifestyle—always on the go, stressed-out, over scheduled and never had the time to take care of myself in the ways I wanted to.
Sound familiar?
Like many people I lacked consistent energy, was cranky more often then I liked and felt out of balance. My habits of using caffeine to get me started in the morning, eating on the go and winding down in the evening with alcohol caught up with me. I suffered from migraines, unexplainable body pain and digestive issues.
Then I found Ayurveda.
Ayurveda is the science of life and this ancient tradition of healing, offers simple, practical and universal wisdom that is remarkably relevant to our fast-paced modern lifestyles. Ayurveda teaches that when we tune into the rhythm of nature we are able to achieve healing, balance, and vitality, without adding more stress to our already busy lives.
Get Better Sleep Now
Learn Ayurveda tips and tools for getting your best nights rest.
"Kate's talent of taking big concepts and turning them into easily applicable action steps added to the dynamic and supportive group energy she creates has made participating in Rock Your Daily Rhythm a unique and impactful experience. I was able to make lasting changes in my health and wellness with ease and have met some wonderful people in the process!"
- Jane Dutra-Salemi